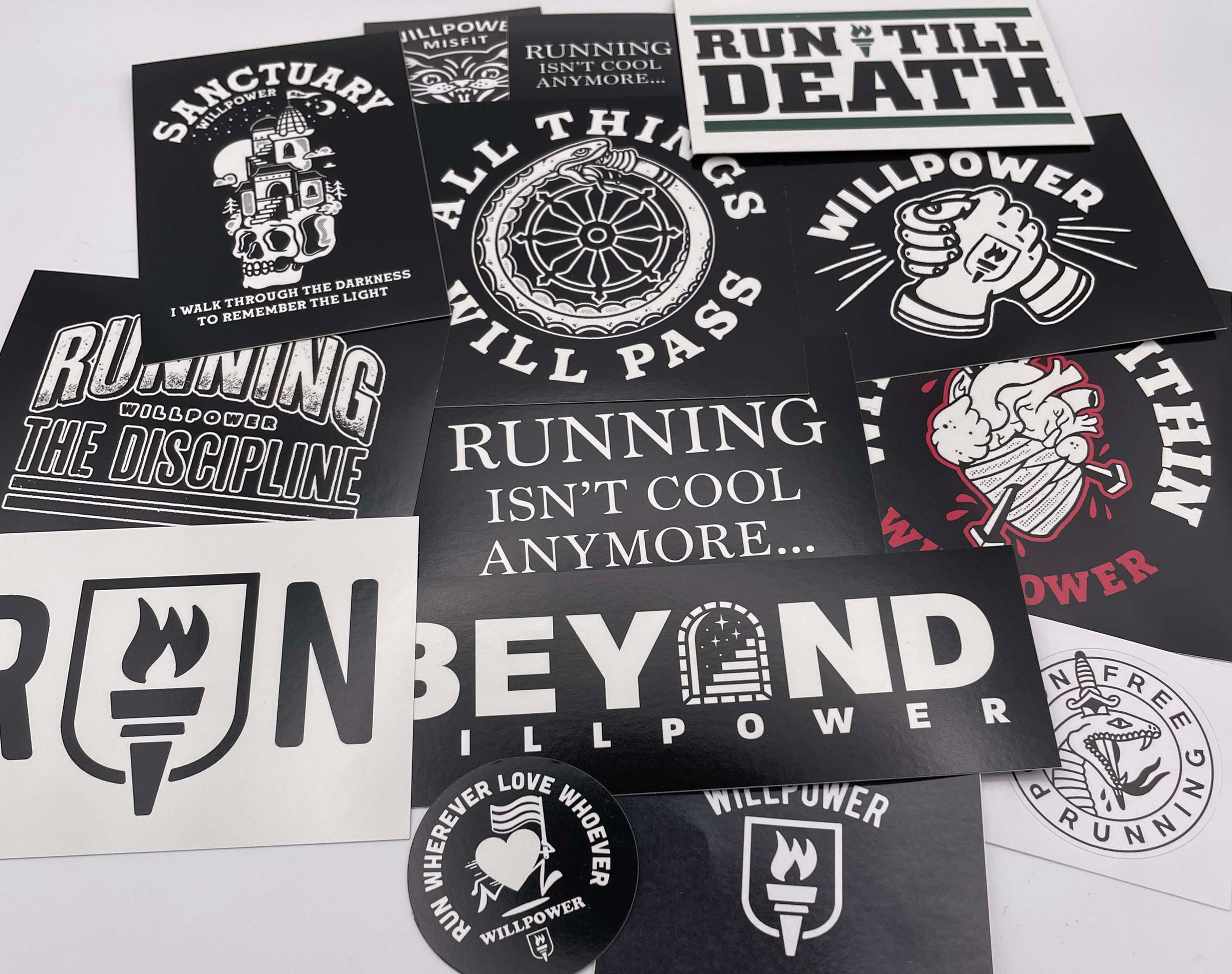 SOLD OUT!
Wow, that's insane! All Free Sticker Packages were gone in only a few hours. Thank you so much!
If you want to hear when the Free Sticker Package goes online the next time, sign up for a newsletter below.
About Willpower
Willpower is a value driven running brand for the outsiders, the misfits and the contrarians. We love this sport but refuse to fit in.