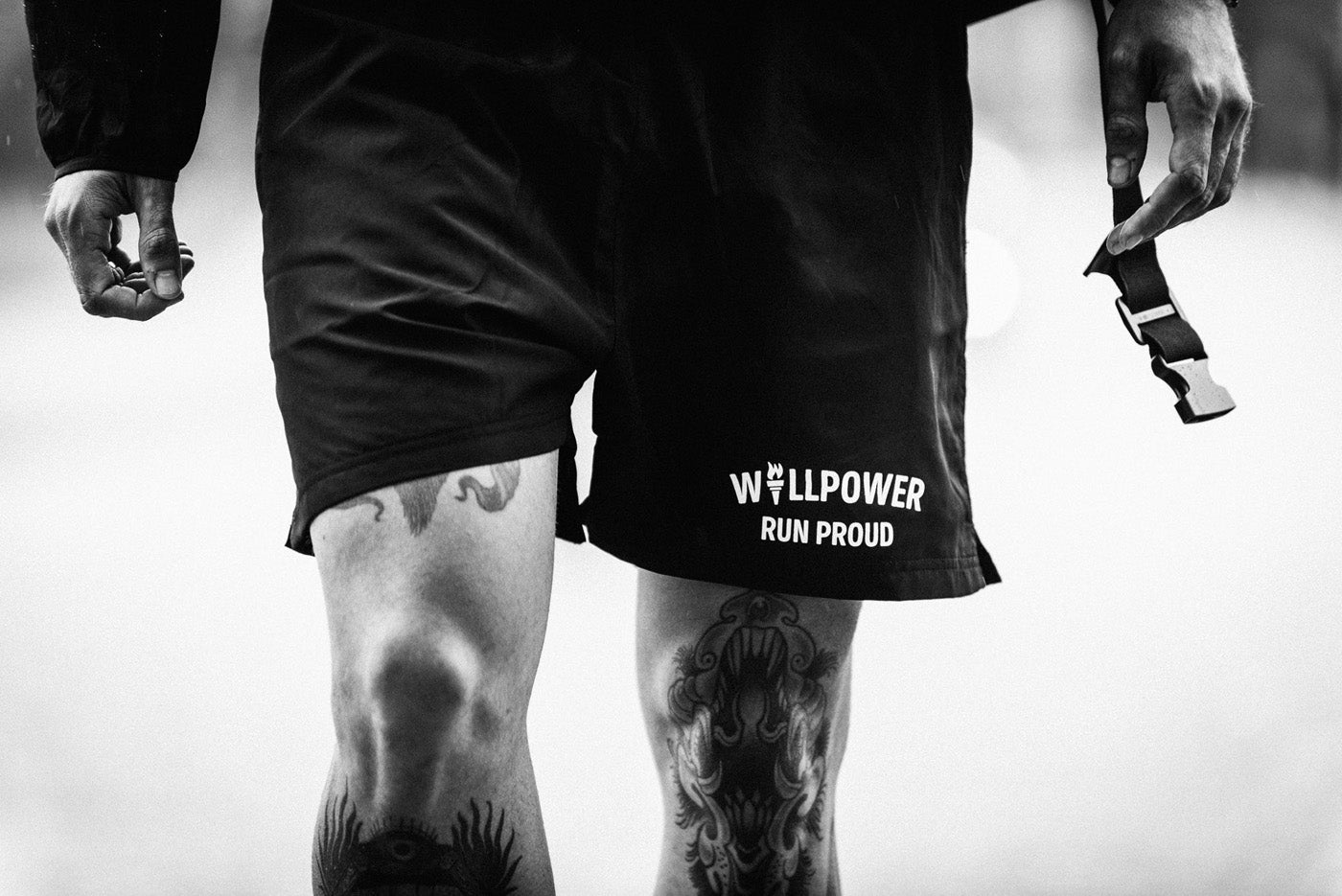 About Willpower
Willpower is a running clothing brand for those who don't fit in. For the hungry hearts and unique souls who think, feel and look different from the mass. We are here and we are many. For we are proud runners with attitude. 
Our Style
"I still remember the day very clearly, when I browsed through Runner's World Magazine and came across an advertisement of the market leader in running clothing. The ad was very well designed, a runner standing on top of a hill, looking down upon a city, perfectly personifying both, the urban and the trail runner. I looked a the ad for a while and, just like probably any other runner, felt very attracted by it. Then I realized that the runner portrayed in the ad was completely dressed up in neon green colors. From top to bottom all green. I was shocked by the fact, that I was so appealed by this advertisement, although I would never wear neon green colors in my 'real life'. With running clothes however, this seemed to be possible. I looked at my running wardrobe and found all sorts of crazy colors, cuts and accessory. It suddenly appeared to me like the costume storage of a dog and pony show. This wasn't my taste, this wasn't my style and it did not fit my personality at all. I wanted to dress the way I feel like and simply 'look cool' when I'm out running. None of the current brands could provide me what I wanted. That was the moment, when the idea for Willpower was born."

(Chris Z, founder)
Our Background
"I grew up with punk music and, as a teenager, got socialized with the hardcore/punk subculture and its values in the 1990s. Basically everyone involved in this scene was actively contributing something. May it be playing in a band, running a record label, publishing a fanzine, selling vegan food, organizing and participating demonstrations or setting up shows. A tireless DIY-spirit and endless motivation filled with positive energy was omnipresent. A huge part of Willpower is influenced by this most formative time of my life. You will find it in our designs and styles, in the message we bring across and the way we run our business. This is what makes Willpower stand out from other running brands and I'm glad it does."

(Chris Z, founder)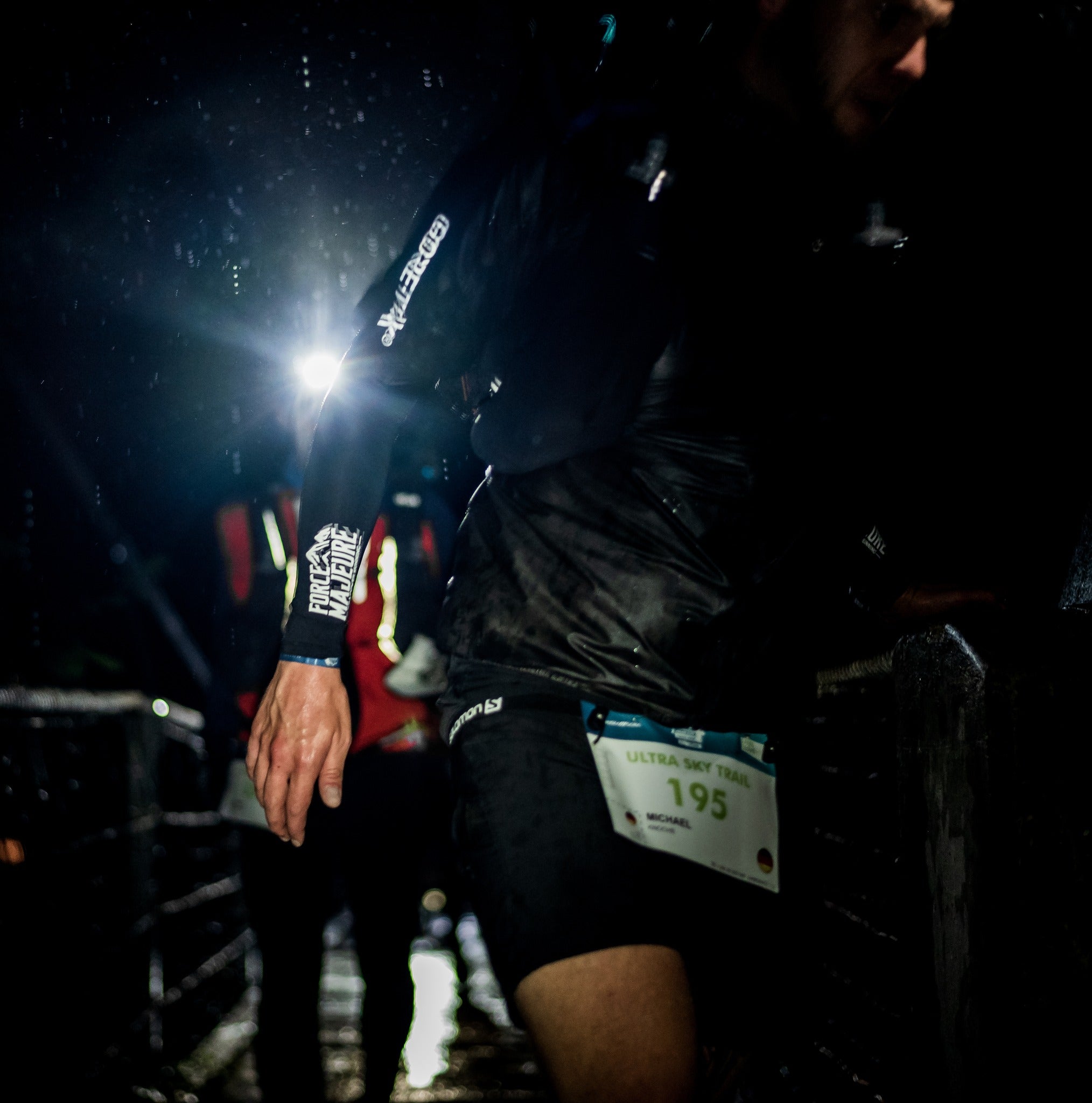 Willpower
About our name
Willpower is the unifying excellence all runners have in common. No matter if you train for your first 5k or finished the Tor des Géants Ultramarathon. The impetus to overcome what stops us from being great, empowers us to accomplish any goal we have ever dreamed of. It is inside of all of us. For we are running proud.
Our Values
For Runners With Attitude
We create running products exclusively for you. The misfits, the mavericks and the steadfast. Runners with attitude, who refuse to be a part of the mainstream.
We Love What We Do
That's why we do it. Passion, not money is the driving force that keeps us going. We proudly stand behind all the  visuals and statements we created. 
Equality
No human life is worth more than another. We condemn any form of discrimination based on gender, colour, beliefs, origin, sexual orientation, social status, disability or any other quality that makes humankind so wonderfully diverse. 
We Care About The Environment
We refuse to play by the destructive rules of the textile industry. Our goal is to create running clothing that last, not to maximize revenue at any cost.
We Care About Humans And Animals
We don't allow any human or animal to be exploited in our name. That's why we are looking for the highest social standards and cruelty free manufacturing or our goods. 
We Love Our Customers But We Don't Want To Be Amazon
Willpower would not exist without you. We truly care about your happiness and gladly solve any problem that might appear. However there's a limited to the customer service we offer. It ends as soon as it causes harm to the environment, animals or the people who work for Willpower. But we know, we're on the same line here.
Who is 'We'?
Although Willpower is mainly operated and continuously developed by our founder Chris Z, we still speak of 'us' most of the times. That is because Willpower would not be what it is without the selfless dedication, smartness and creativity of a good number of human beings other than Chris. First and foremost this is the Willpower Athletes. Since day one they've been shaping the 'what', 'how' and 'why' of Willpower like no other group of people. But there's also our highly talented designers, photographers and videographers, who visualize our ideas and make them tangible to the world. And then there is the Willpower Circle, who, as much as the people mentioned above, contribute to Willpower by sharing their thoughts, ideas and stories with us every day. This is a wonderful setup for a small company. We are truly blessed.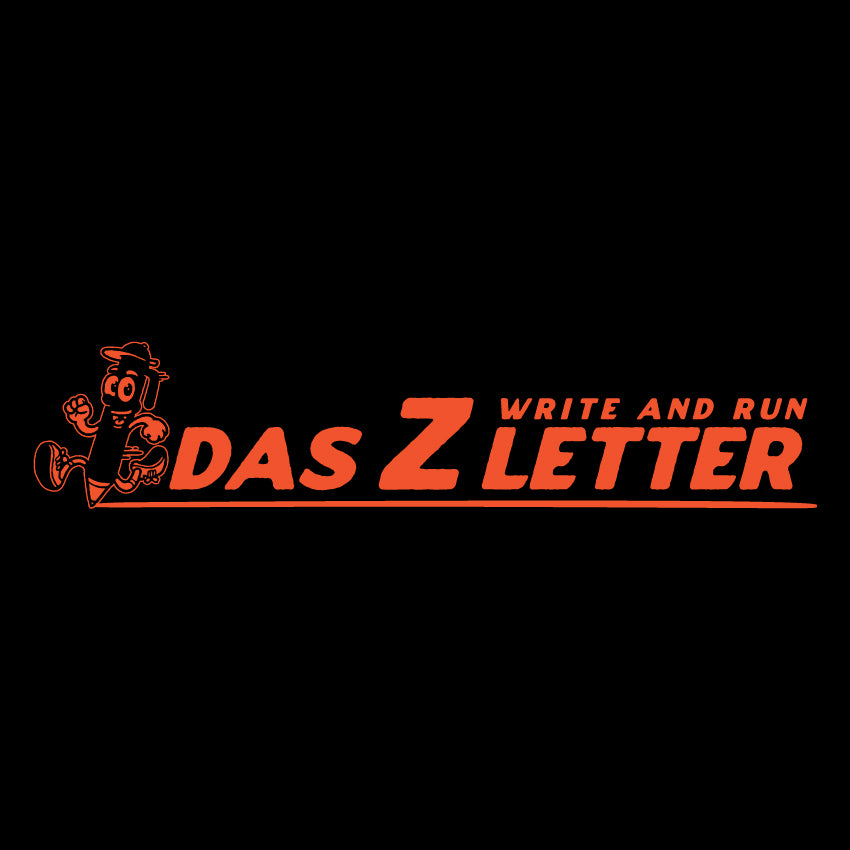 Das Z Letter
Our founder Chris blogs about his greatest passion and is currently writign a book about his experiences at the Western States Endurance Run. If you want to follow his journey, you might wanna sign up for his Das Z Letter.
Sign Up