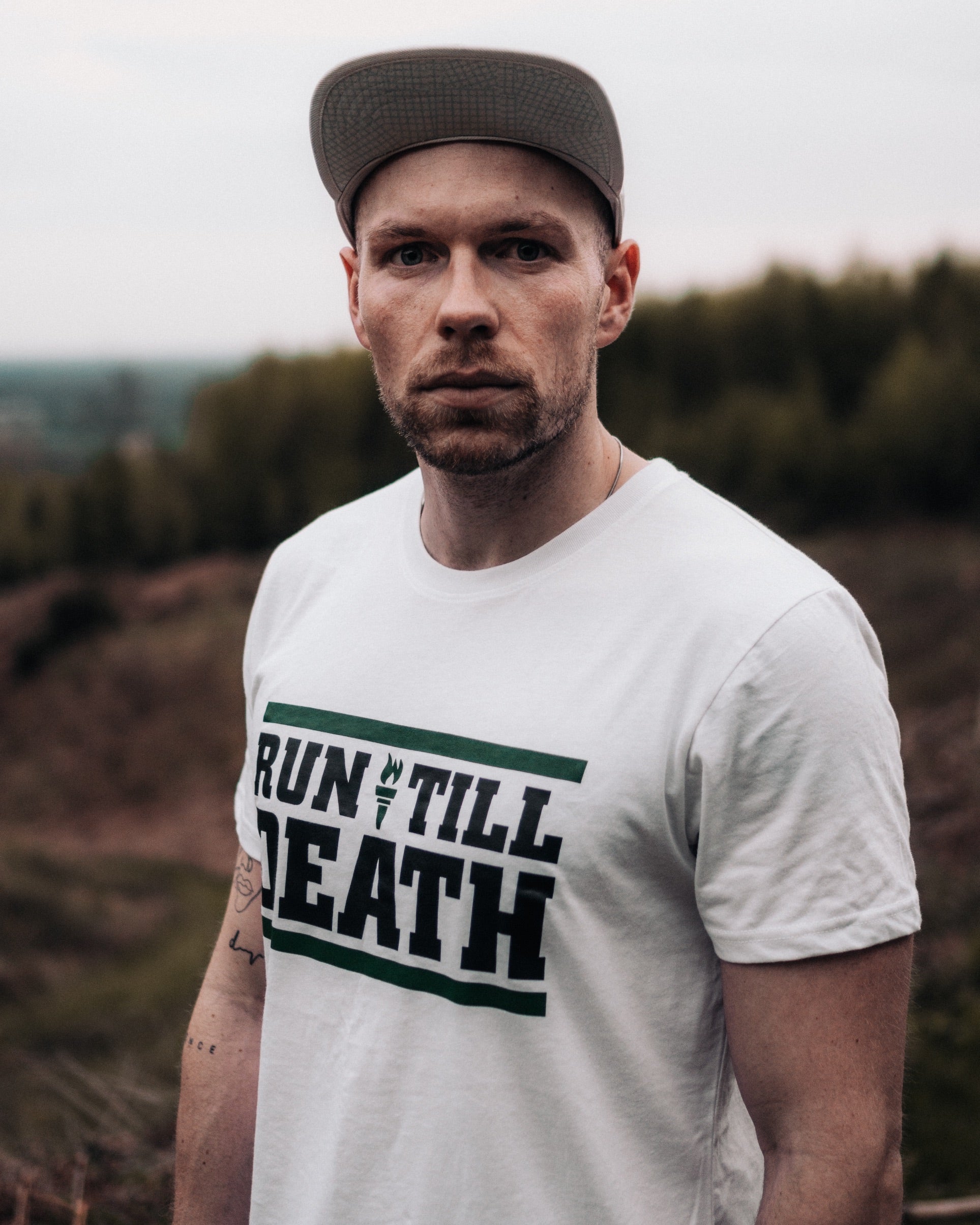 Run Till Death
"Run Till Death" means to stay healthy and active until the day you die. It's about taking care of your body, nurturing your soul and striking a new path when feeling lost. 
The Design
Inspired by legendary hardcore band Chain of Strength we stay true to our authentic style principles - bold and simple.
The Meaning
Running, just like life, is joy and pain, flow and stagnation, strain and relief, setbacks and growth. Let's keep this wheel turning until our very last day. 
The Items
We offer "Run Till Death" performance (racing) and athleisure shirts, hooded sweater and longsleeves. The main colors are black, white and grey.
The Story Behind
To those who didn't grow up with hardcore music, the "Run Till Death" design and the words were both inspired by a Straight Edge Hardcore Band called Chain of Strength. They had a rather short run in the late 80s and early 90s and only released two 7inches and one Album, which were basically the same songs. Despite Chain of Strength's short time of existence their impact on both the hardcore scene and the Straight Edge subculture were and still are immense. Similar to bands like Judge, Youth Of Today or 7 Seconds their outspokenness about living a clean and healthy life and their spirit-filled unbelievably positive music makes them highly relevant, even today. 
There was always one Chain of Strength song that stuck out: True Till Death. While dealing with the topic of Straight Edge being a lifetime decision and not just a passing phase, the deeper meaning is applicable to other life decisions as well. This is how we ended up using their iconic song title as inspiration for the slogan of one of our most impactful collections. Run Till Death.