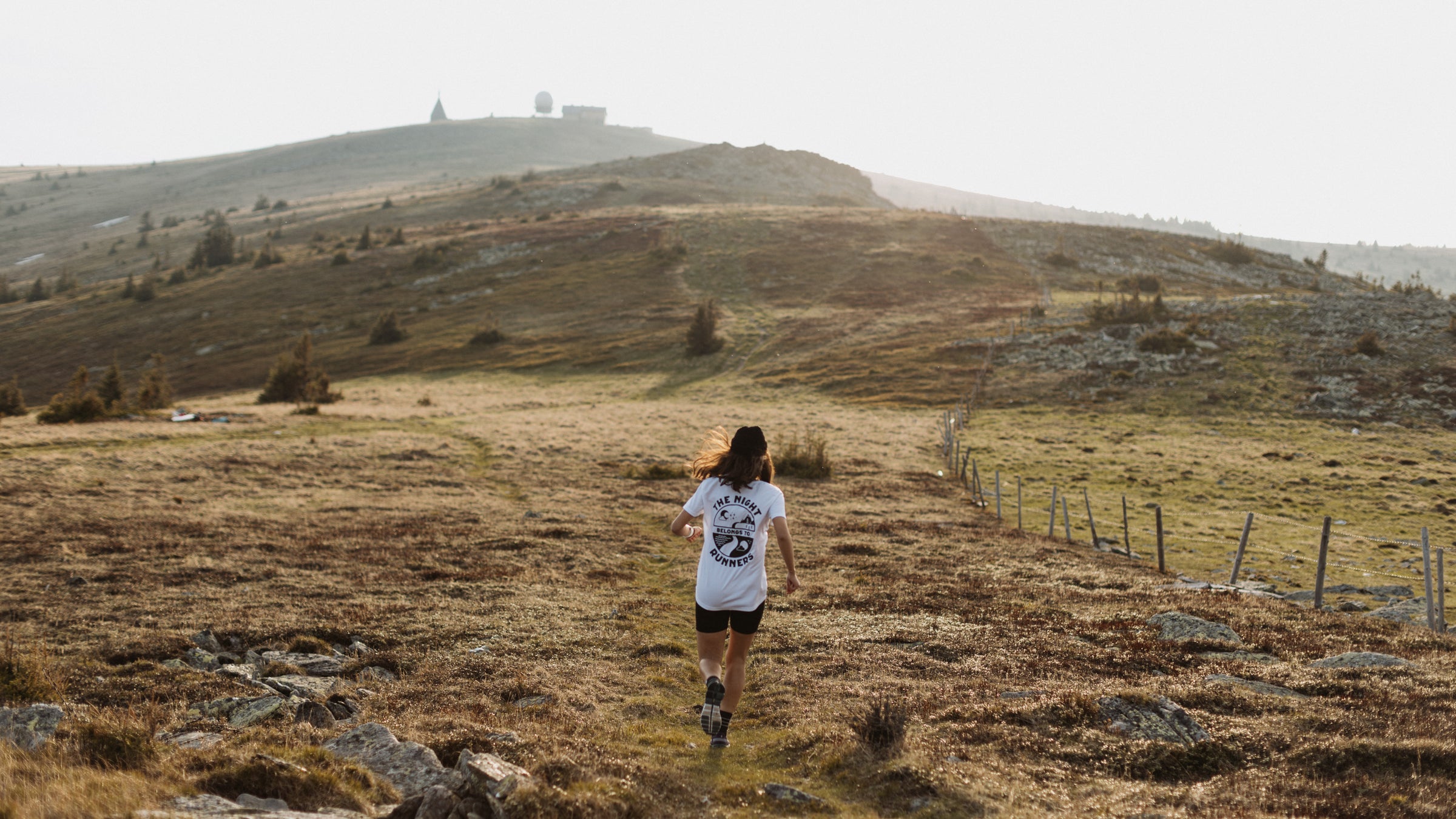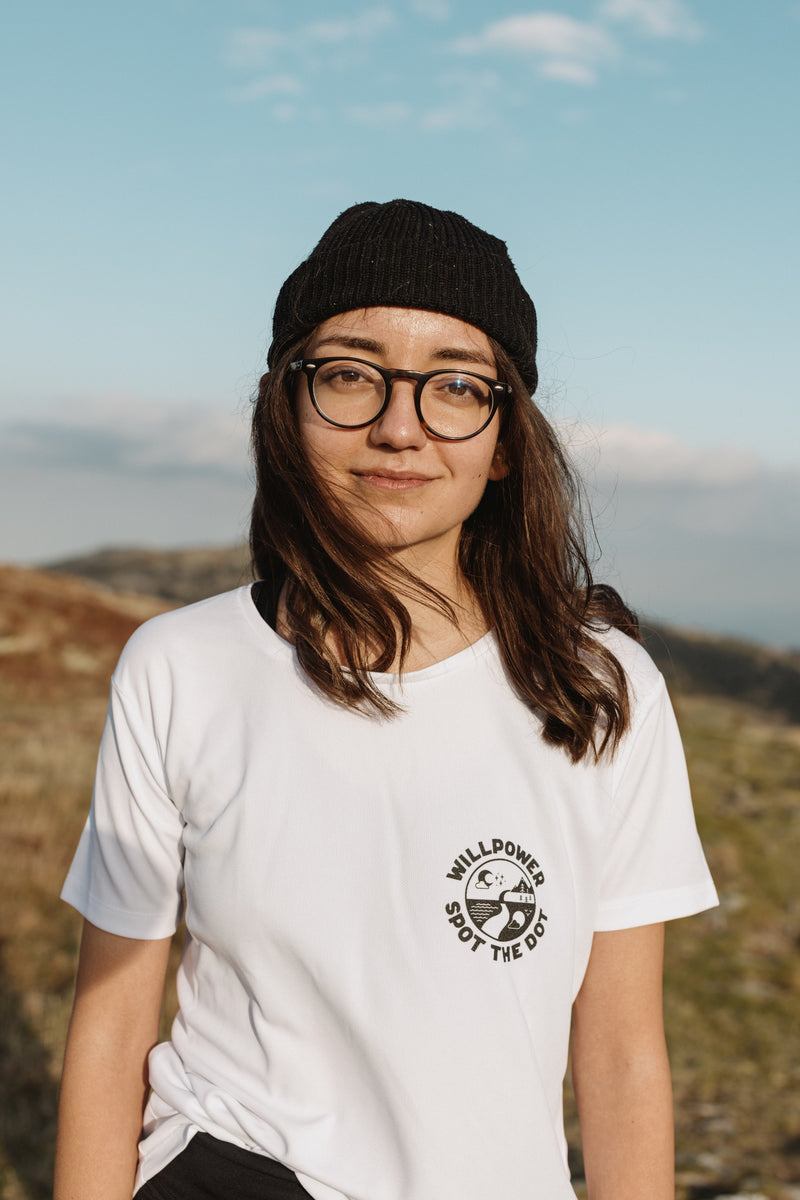 The Night Belongs To Runners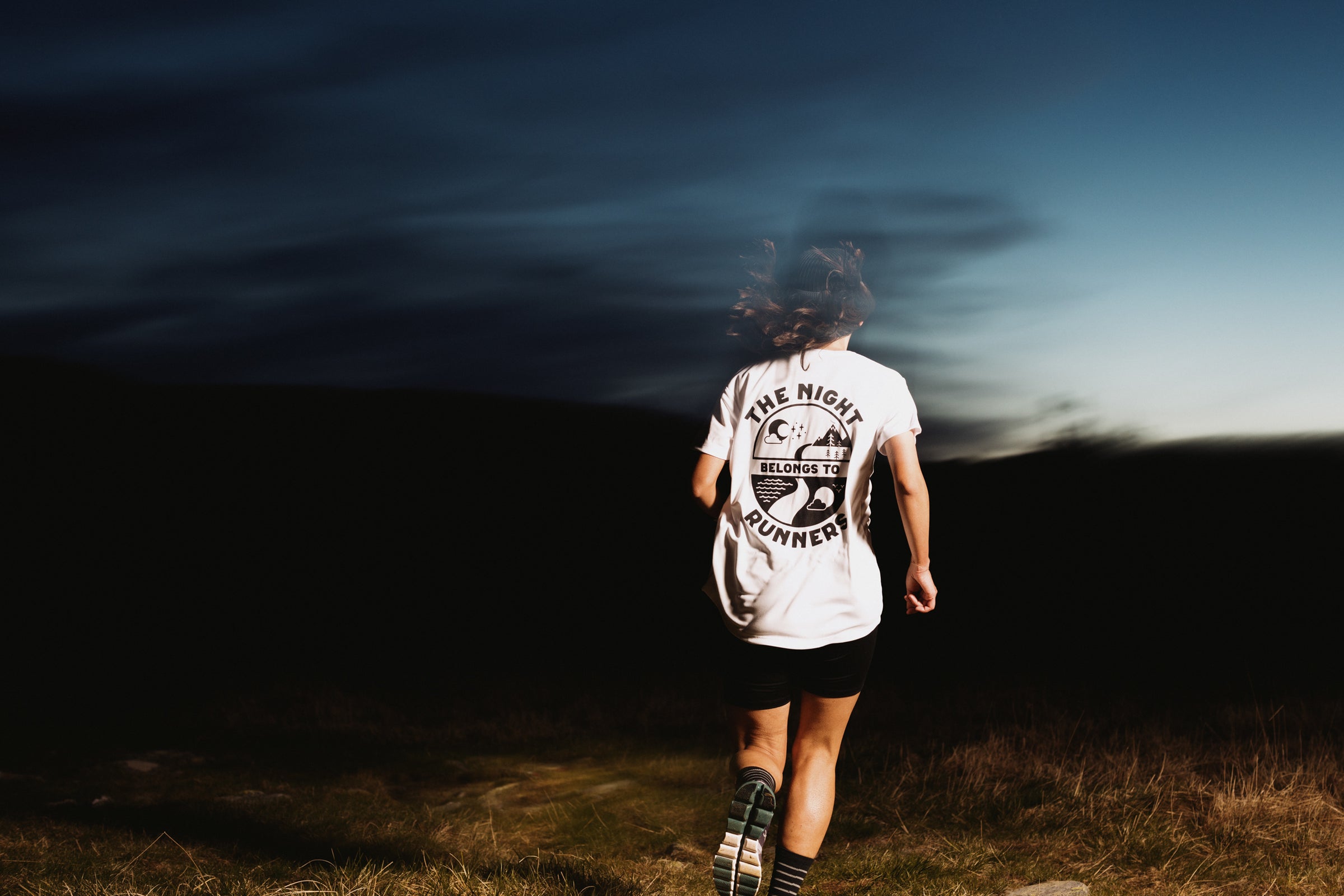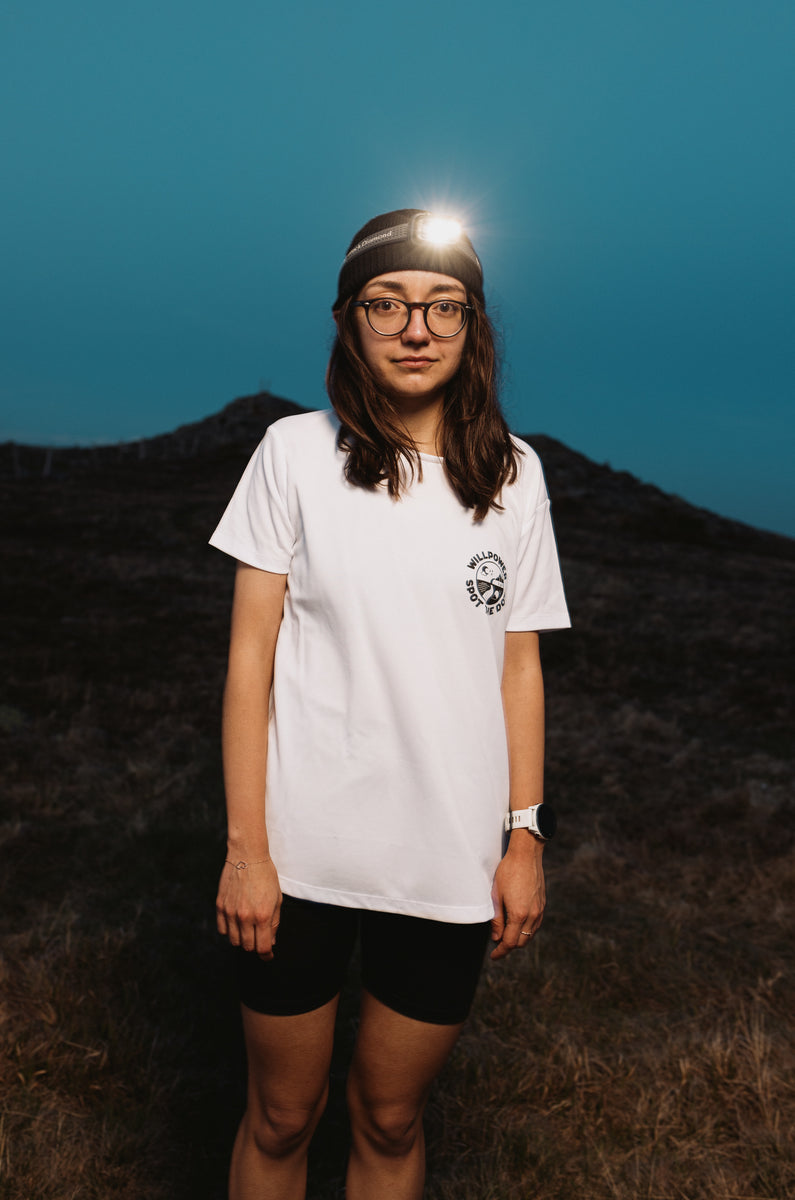 The Night Belongs To Runners
About the Collaboration
Willpower Running & Spot the Dot team up to raise skin cancer awareness among runners worldwide. 10€ of every sold "The Night BelongsTo Runners" item will go to Spot the Dot to support their fight against skin cancer.
Why it Matters
Summer is here. And so is a highly increased risk of skin cancer. That's why we are launching another stage of our cooperation with the most dedicated Spot the Dot NGO to continuously raise skin cancer awareness.
Runners of the night
Running is our means to escape. Our active path to fulfillment and ease. We are finding peace in our struggle and growth in endless repetition. Running is not what we do. Running is who we are. We are proud lifers of this sport and in it for the long run. That's why we take great care of our bodies and aim to stay healthy for a lifetime. This also includes skin cancer prevention such als self-checks, regular screenings, protective clothing and running when the sun is long gone. The night belongs to runners, the night belongs to us. 
Night Runners
Racing T-Shirt (Unisex)
Lightweight and breathable performance T-Shirt for your hardest workouts and A-Races.
Buy Shirt
Night Runners
Racing T-Shirt (Female)
Lightweight and breathable performance T-Shirt for female body shapes.
Buy Shirt
Night Runners
EcoVero T-Shirt
A shirt for both, sports and hanging out. Highest social and ecological standards.
Buy Shirt
SUN & NIGHT
Did you know getting sunburn, just once every two years, can triple your risk of skin cancer?⁠ UV light is the most preventable risk factor for all skin cancers. We encourage everyone to protect their skin in a way that suits them best. For example by running at night.
Every 4 minutes someone dies of skin cancer
Skin cancer is meanwhile in the top 3 of the most common cancer types amongst young adults. We teamed up with the NGO Spot the Dot to raise skin cancer awareness among runners worldwide. We hope our Night Runners shirts functions as a conversation starter to encourage fellow runners to protect their skin and to do self-exams for early detection of skin cancer.
A RUNNER'S THREAT
According to a 2006 study by the Medical University of Graz, runners have an increased risk of developing skin cancer.
Dermatologists advise runners to cover up, apply sunscreen, and train when sunlight exposure is less intense.
UV light is the most preventable risk factor for all skin cancers. Make sure to:
Avoid sun during peak hours⁠. Or even better run at night.
Use sunscreen with SPF 30 or higher .
Wear protective clothing⁠ such as a hat.
"In the last six years, I've been working with street artists, musicians, and athletes to find rebellious ways to raise cancer awareness, eager to find a language that is different from what I had seen before. I'm a big fan of Willpower Running and I was honored to hear that founder Chris reached out to help. We connected over sweet memories of the days we both worked in the hardcore scene, and now we found common ground in the quest to speak to the hungry hearts and unique souls who think, feel and look different from the mass. Willpower Running & Spot the Dot team up to raise skin cancer awareness among runners worldwide. Stay tuned, I am so excited to show you soon what we worked on! "

Marije Kruis⁠

Spot the Dot
"I was always a big fan of the rebels, the not-so-typical athletes, brands, or campaigns. In 2020 Marije (founder of Spot the Dot) reached out to me to ask  if I wanted to become an ambassador for her new skin cancer awareness campaign Faster Than Skincancer. For the start of the campaign, we produced our first trail running video. And since this day we became a really good team. The same happened with Willpower. Chris reached out to me this summer to create something for the new Willpower series Beyond. And here I am connected to these two beautiful movements through running & photography. I love working with them, they leave me all the creative freedom while working on their beautiful ideas, movement, or brand. So happy to be a part of this collaboration."

Manuel Peric

NOIR
Since day one I understood Willpower as more as just a running clothing brand. Willpower is much more about ideas and values, than about the latest sports tech innovation or color of the season. We feel a strong connection to other people, brands and organizations who tick in a similar way and even more, who care about making this world a better place, while we are here. I met Marije and Spot the Dot through Manuel Peric, who shot the awesome photos for our Beyond Running Campaign and very quickly figured out 2 things: 1.) Marije is absolutely passionate about Spot the Dot and about spreading awareness for skin cancer. And 2.) Skin cancer is a a topic which is highly relevant to runners, being outdoors and in UV light 99% of the time, doing what they love. We both know what had to be done and this collaboration "escalated quickly" so to say haha! On a more serious note, I am very proud of our "The Night Belongs To Runners" longsleeve and project and hope to see you all running through the night with it, soon."

Chris Z

Willpower
About Spot The Dot
Spot the Dot is a small NGO, founded by melanoma patient Marije Kruis. She works with artists and athletes from around the world to raise awareness of melanoma and other types of skin cancer. 
Visit Website
About Willpower
Willpower is a value driven running brand for the outsiders, the misfits and the contrarians. We love this sport but refuse to go along with the mainstream. 
Visit Website